The Martin Centre Douglas Ga
Whether you are hauling cargo across the U.S., on a family trip, or looking for a place to host your next gathering, The Martin Centre in Douglas, Ga may be the place you look into.
Image Credit - City of Douglas
History of the Martin Centre in Douglas
Let's cover a little history about this historic theatre. The Martin Centre opened its doors for business in the 40's. Since then hundreds have visited the centre for theatrical productions and motion pictures. The last movie played at the theatre in the late 70's. The Martin Organization donated the building to the City of Douglas in 1981.
In 1999, the doors opened again. The Martin Centre is a conference destination and performing arts theatre. It has been restored to it's original art deco. It is now listed on the National Historic Register, Downtown Historic District.
It is now available to rent out for large meetings, conferences, seminars, non-profit fundraisers, preforming arts, and more. Attend concerts and more at The Matin Centre.
The Concession
Popcorn, candy, cotton candy, peanuts and drinks are available at the concession stand located in the main lobby. This area is opened during most events.

Image Credit - The Martin Centre
The Martin Centre Seating
The Martin Centre seats a total of 750. 500 on the main level. 250 in the balcony. Access to the balcony is off the coffee bar in the second floor lobby area.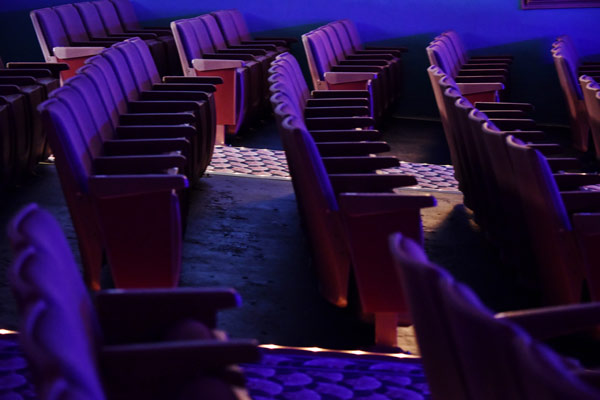 Image Credit - The Martin Centre
2nd Floor at the Martin Centre
2nd Floor area. Ask us about using this as a meeting space for small groups, book clubs, social gathering, birthday parties.

Image Credit - The Martin Centre
It is located in downtown Douglas on Ashley St.
The Martin Centre features seating for 750, three dressing rooms, theatrical lighting and sound system, and audio-visual equipment according to The Martin Centre website.
If you are looking for entertainment or need a place to host an event in Douglas, Ga, The Martin Centre may be the perfect setting!